Epidemiology
Social Sciences
Health Economics
Discovering practical solutions through mathematical modeling and decision evaluation
Teaching for me is not an isolated activity but central to who I am and all that I do.  I often meet students who are less interested in math and I strongly believe that it is our responsibility to make mathematics interesting for them.  I enjoy finding ways to engage students and to teach how mathematics can be applied to solve something more meaningful and relevant in life.  Please don't hesitate to contact me for your guest lecturer needs.
The questions that drive my research live at the intersection of Global Health and the Life and Social Sciences.  Assessing the resilience and uncertainty associated with the dynamics of epi-socio-economic systems is of the utmost importance for the development of public global health policies.  Please don't hesitate to contact me for collaborative research opportunities or research mentoring needs.
My expertise is rooted at the convergence of mathematics, epidemiology, and the life and social sciences.  I have spent much of my career studying the role of environmental and social-behavioral changes on the dynamics of infections including the impact they have on disease evolution, with a specific focus on the study of vector-borne infectious diseases.  Please don't hesitate to contact me for your consulting needs.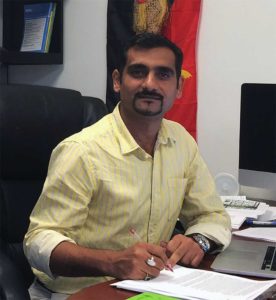 I currently hold several positions, as an Associate Director at Precisionheor of Precision Medicine Group, as Faculty at the Department of Mathematics of Illinois State University, as an Associate Research Scientist at Prevention Research Center-Berkeley, as Faculty at College of Health Solutions of Arizona State University, and as Faculty at the Biocomplexity Institute and Initiative of University of Virginia.
My research interests include the development of new cost-effective tools for ameliorating the impact of infectious diseases while increasing our understanding of mechanisms that drive their prevalence and mitigating morbidity related consequences.